Apple Search Ads Keyword and Campaign Automation
Search Ads Maven is the breakthrough Apple Search Ads campaign management platform for app marketers who want to win every search and achieve top results on the Apple App Store.
Search Ads Maven combines data from your Apple Search Ads (ASA) account, your Mobile Measurement Partner (MMP), and AppTweak App Store Intelligence into one platform to help you manage, automate, and optimize all of your ASA campaigns.
Get Command and Control from one dashboard.
Use the tools to visualize actionable KPIs any way you need to make better decisions.
Request a Demo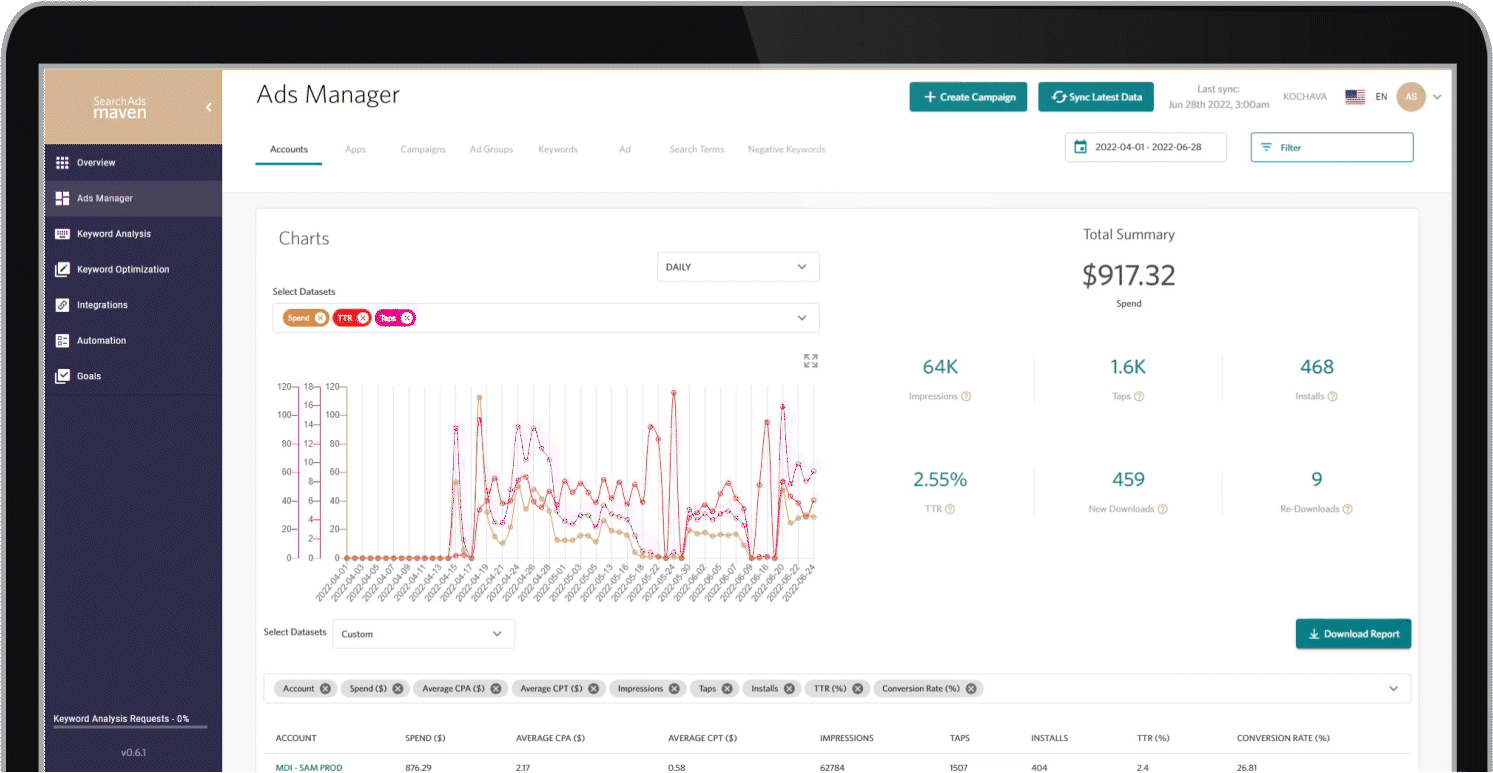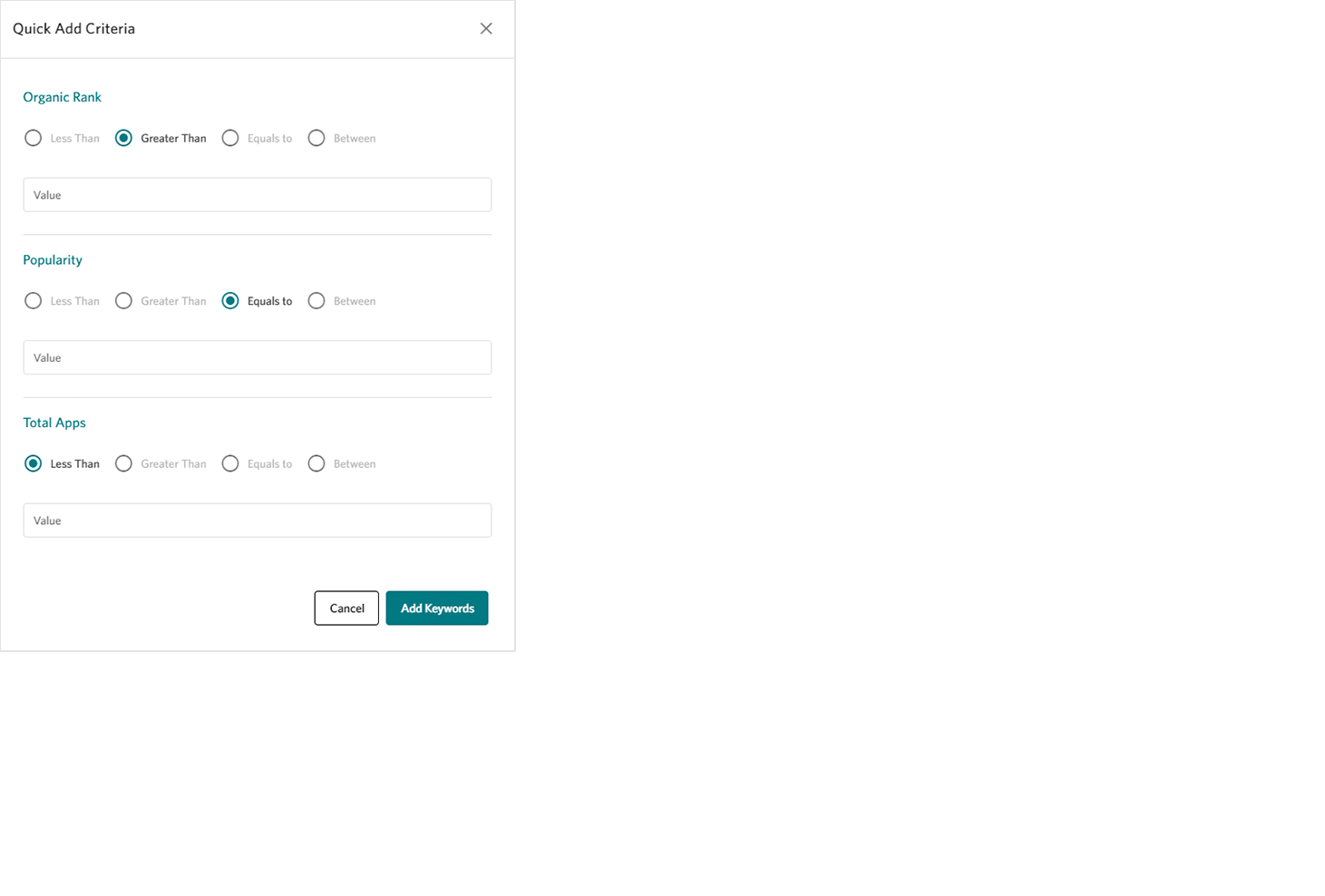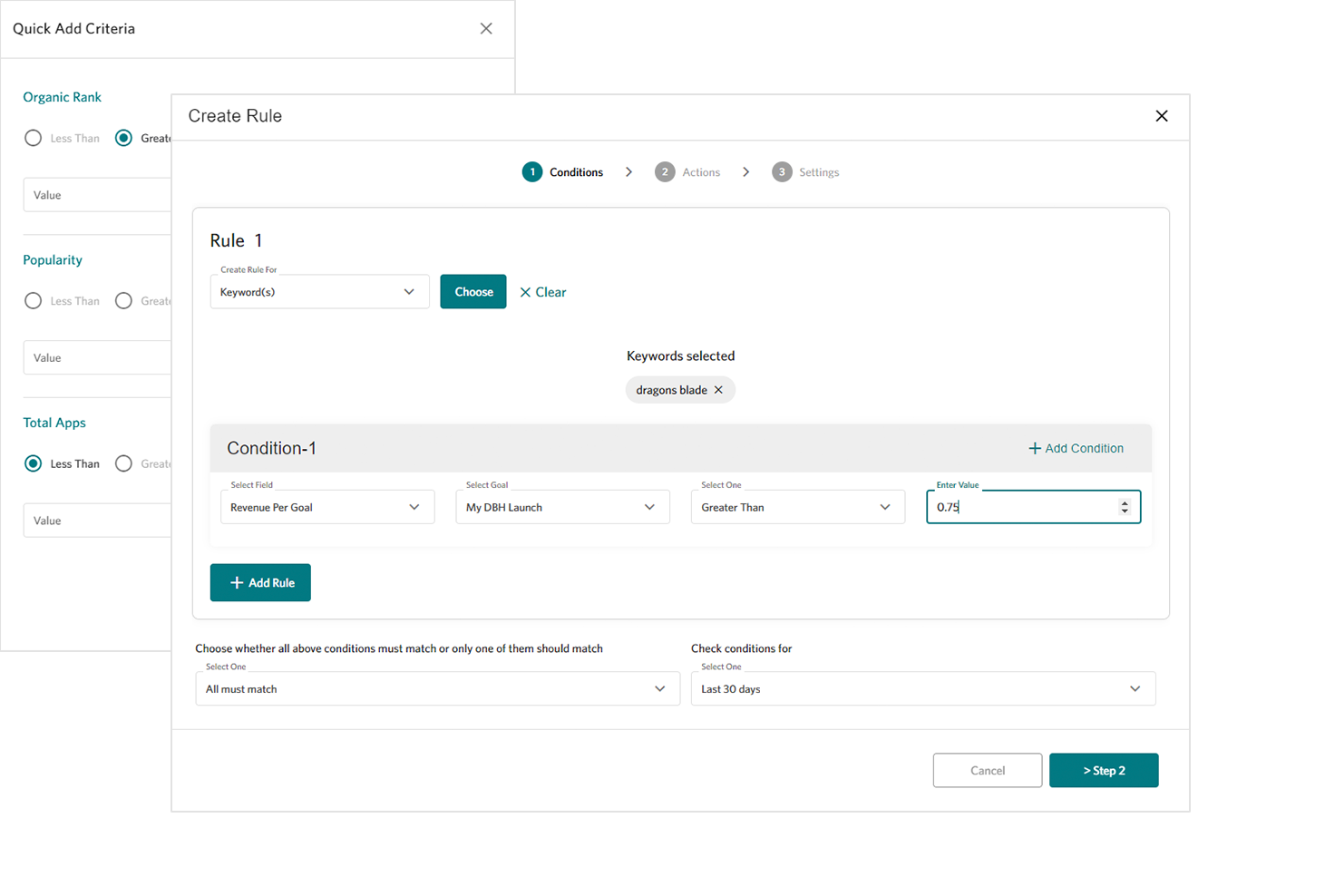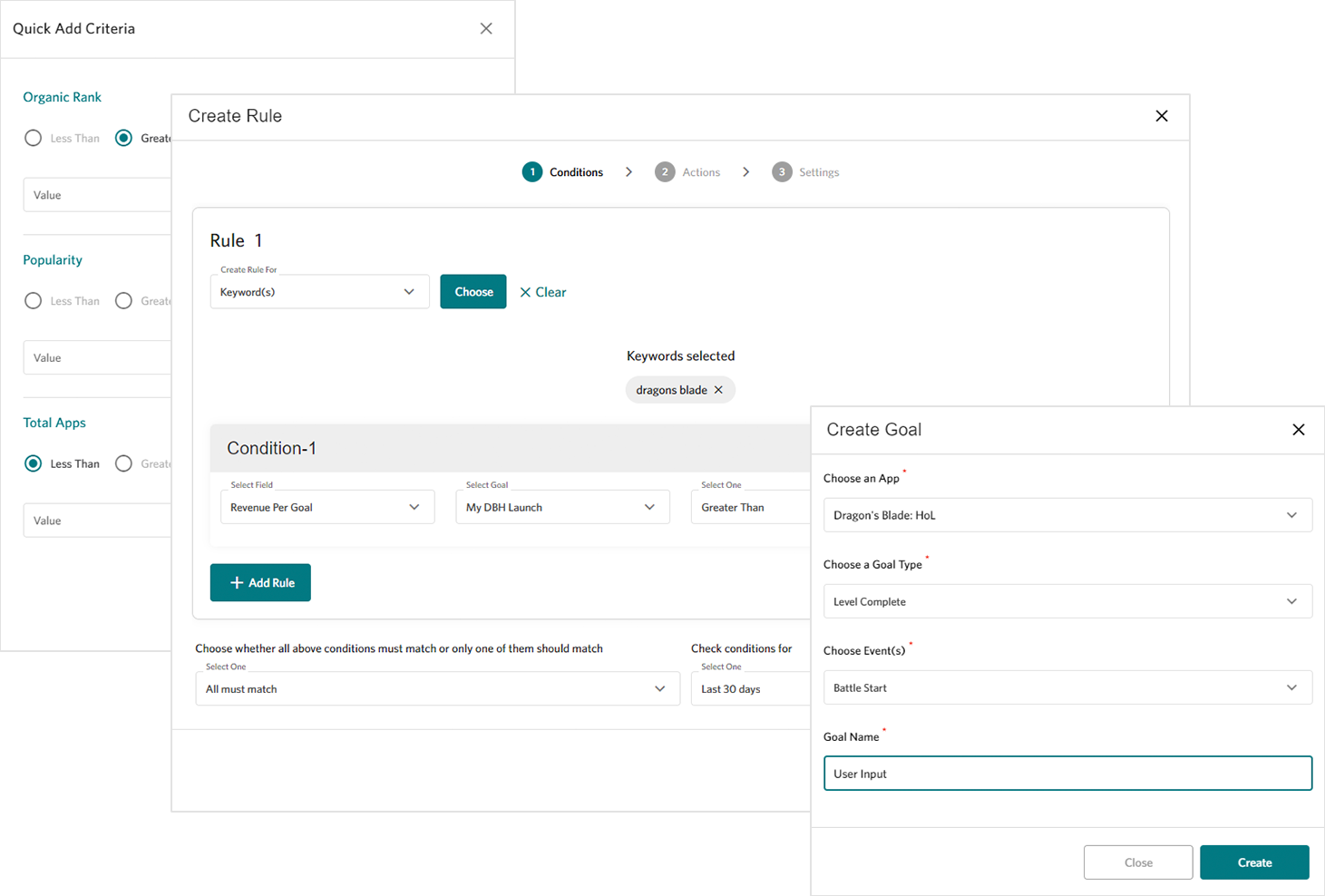 Automate & expedite campaign setup and maintenance
•   Create Custom Goals
•   Quick Add Keywords
•   Automate Campaign Optimization
•   Monitor Campaigns with Auto-Alerts
Speak to an expert
Apply actionable competitive intelligence
Research keywords and the competition within the same dashboard.
Request a Demo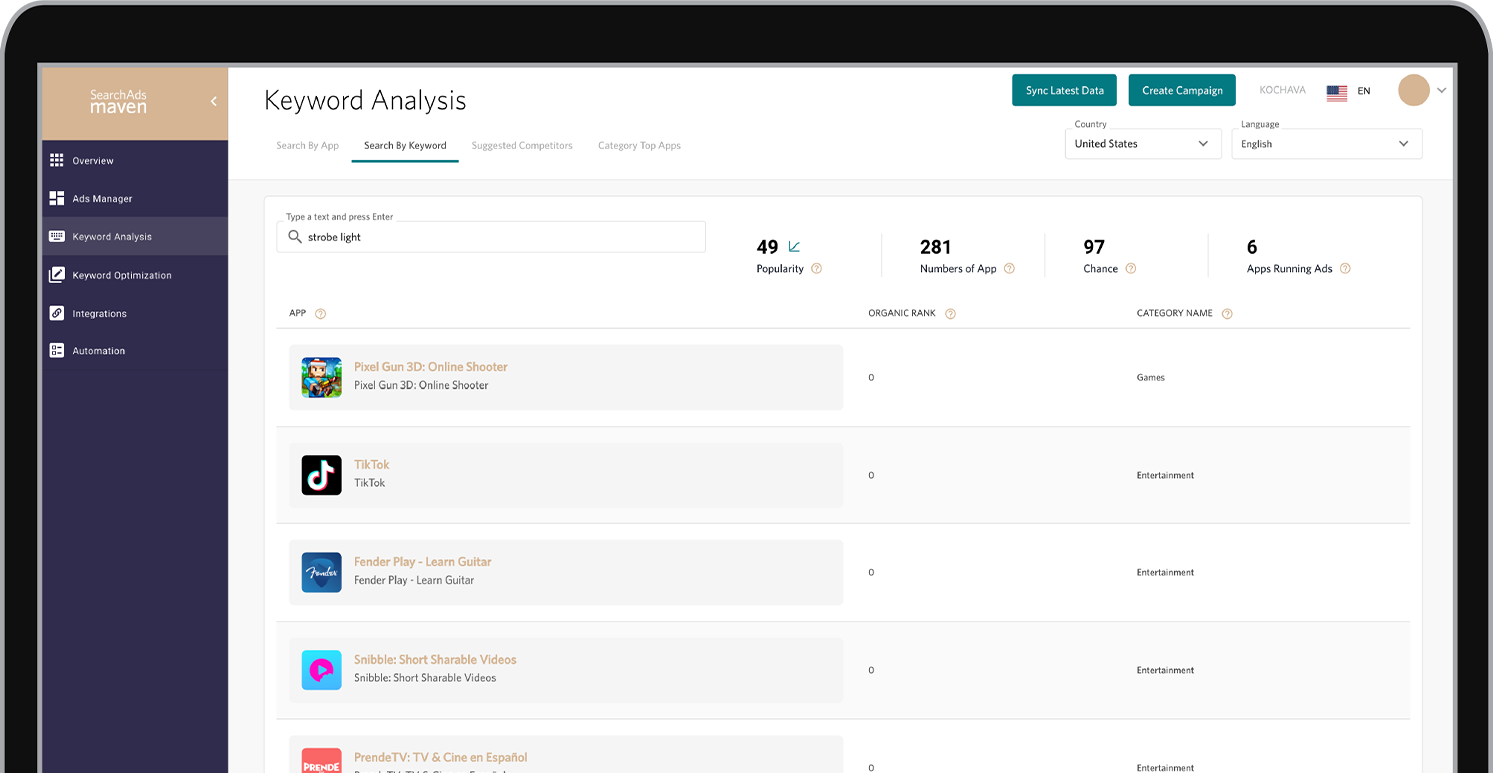 Are your ASA campaigns stuck on "Getting Started?"
Get up and running with Search Ads Maven now to accelerate your growth.
What makes Search Ads Maven different?
The conquesting capabilities within Search Ads Maven are next-level, which means you have more powerful tools to discover and bid on the keywords your competitors are winning with and move your app into the top position.
Search Ads Maven is built with the same hierarchy as Apple Search Ads, so it's faster to learn and easy to find what you are looking for right from the start.
From simple to sophisticated, Search Ads Maven lets you get started fast with features like Quick Add Keywords, Automation Rules, Custom Goals, and complex research and discovery tools for the enterprise marketer.
Request a Free Demo & Consultation