Apple Search Ads campaigns require continuous TLC for optimal results
As the digital landscape continues to evolve, it's crucial for marketers to stay ahead of the game and make the most out of their advertising efforts. Apple Search Ads (ASA) provides a powerful platform for reaching millions of potential users directly on the App Store, but to truly unlock its potential, ongoing TLC and smart optimization are key.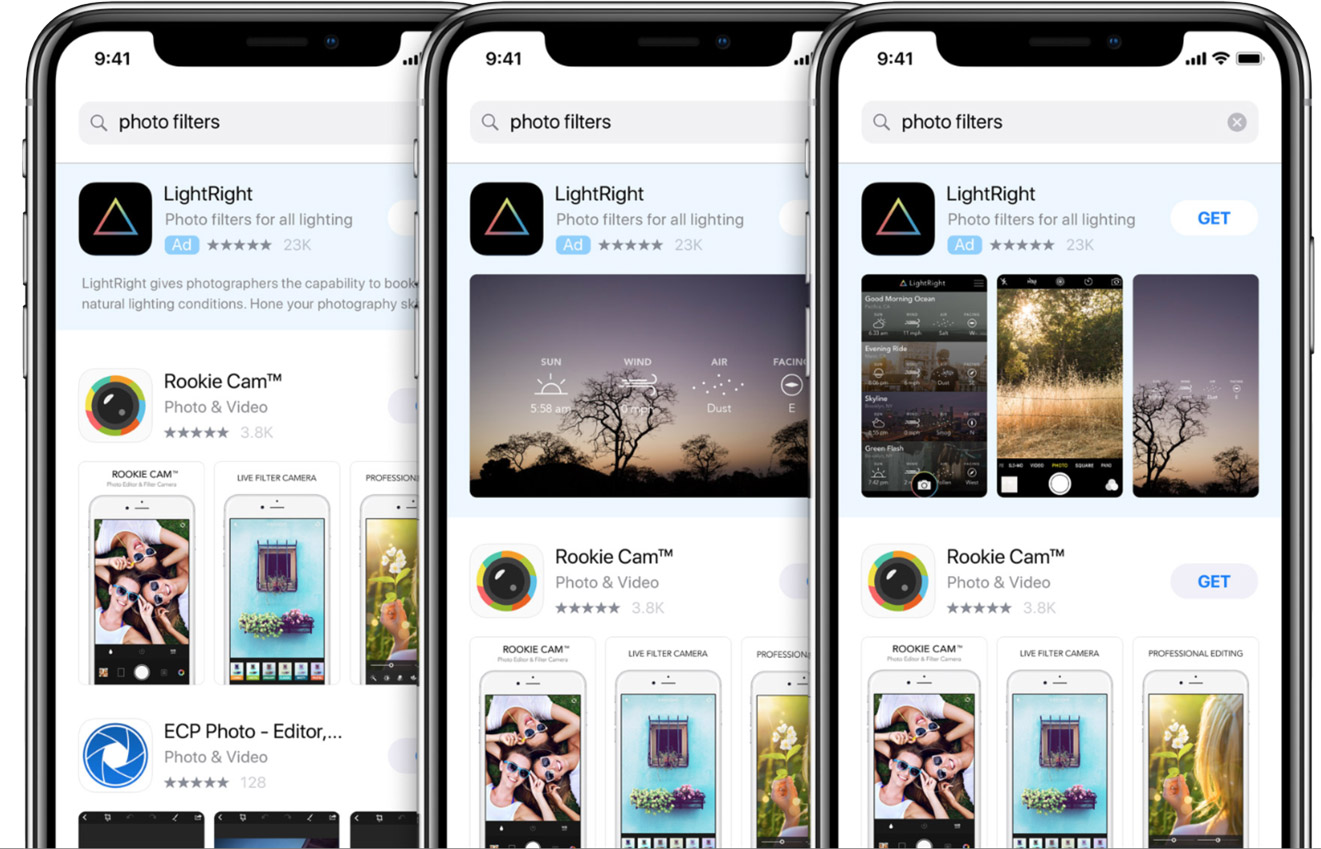 In this blog we will explore different ways to optimize your campaigns on ASA and boost app visibility across Apple's native App Store.
Review your current campaign strategy
Start by looking at the campaign(s) you already have running. How are they doing? What has been successful and what areas need improvement? Reviewing your current strategy allows you to take a step back and reassess all aspects of your campaign to help you make more informed decisions on future optimization methods.
At this point, it could be helpful to review your target audience(s) to ensure that your messaging, creative assets, and customer experience reflects your brand and unique value props. Keep your audience in mind throughout the entire process of optimization to increase the success of your campaigns.
Once you know your target audience, you can plan your campaigns to follow the user journey as they make their way from ad to tap, to product page, to app install. This could reveal user touch points that you had not considered before and ensures that your campaigns align with user needs, which, in turn, will improve acquisition growth, user engagement, and retention.
Conduct thorough keyword research
After you have a good understanding of your target audience(s) and user journeys, you can start conducting keyword research. This will help you identify relevant and high-performing keywords that speak to those target audiences. Apple Search Ads Keyword Planner or other third-party keyword research tools can help you identify keywords you should put to the test.
Follow these steps to find and optimize keywords:
Identify potentially valuable keywords to test

Group those keywords by type

Set bid ranges to get some volume of impressions, taps, and hopefully installs

Monitor and adjust bidding based on how the keywords perform

Place proven keywords into dedicated campaigns
While this process might seem simple, it can be quite time consuming and complicated, especially if done manually. Keyword discovery/diversification also requires consistent research and testing. As you grow and your camagins change, continue to conduct keyword exploration to ensure you're using the most relevant keywords.
Search Ads Maven helps marketers automate and scale this process through what is called the keyword optimization journey. Marketers can put hundreds or thousands of keywords through this automated 5-phase keyword-testing process that uses an exploratory spend budget you set to prove-out which keywords deliver on your business KPIs. Search Ads Maven takes the guesswork and tediousness out of the process—helping you quickly focus keyword spend where it will drive the greatest return on ad spend (ROAS).
Perform App Store Optimization (ASO)
Another way to optimize your ASA campaigns is to perform ASO to improve your app's visibility and maximize its appeal in the App Store to increase app downloads. Here are a few ways to conduct ASO:
Improve metadata

: Start by

developing your app's metadata

by using the keywords you have discovered and placing them throughout the meta title and description. The keywords you add to your metadata will tell you whether they succeed in lifting exposure or not so keep updating your metadata with new keywords until you find ones that make an impact.

Run negative keyword campaigns

: Once you have a list of keywords, you can run negative keyword campaigns to prevent your ads from appearing in irrelevant searches. This will improve the target of your ads and allows you to allocate your budget towards more relevant search results.

Manage your bid prices

: Monitor and adjust your bidding strategies based on performance data. Depending on their performance, you should increase bids for high-performing keywords and decrease bids for underperforming ones. Also, consider setting up caps on certain keywords to automate your spending. By regularly analyzing and optimizing your bidding, you can achieve a successful ROAS.

Improve creative assets

: Based on your target audience, user journeys, and keyword research, you can start improving your ad creatives, landing pages, and custom product pages (CPPs). Providing a consistent brand image across all of your creative assets while speaking to your audience will greatly improve your campaign performance.
There are many ways to perform ASO. Start small to get a good understanding of what results from the changes you make. Then you can add in more optimization strategies as you go.
Consider omni-channel marketing
While advertising on the App Store has increased in popularity, don't forget about other marketing channels. By expanding your ads across multiple channels and media types (eg, landing pages, videos, social media, etc.), you can broaden your brand visibility and recognition. Using variations of similar ads across channels can also save you time and money, deliver consistent brand messaging, improve targeting, and enhance the user experience.
By adopting an omni-channel marketing strategy, you can increase the impact of your ad campaigns and drive better results across multiple channels.
Measurement is incredibly important when performing ASA campaign optimization because it provides insights into campaign performance that would otherwise be hidden. All of the optimization methods above can be measured and analyzed which makes it easier to perform those tasks later. The ASA platform provides measurement of key metrics such as ad impressions, tap-through-rate (TTR), conversion rate (CVR), and cost-per-tap (CPT), just to name a few. Data can then be split based on campaign, country, or keyword. This information, along with attribution data from taps and installs on certain ads can help determine overall campaign success and customer lifetime value (LTV).
However, ASA campaigns can be optimized even further by utilizing a mobile measurement partner (MMP) and/or a secondary ASA campaign management platform. They can provide more granular insights into campaign performance as well as in-app interactions.
Perform continuous monitoring and optimization
Optimization is never done. Regularly monitor the performance of your ASA campaigns to fully understand what is working and what might require more attention. A/B testing is one way to test different creatives, copy, and call-to-actions (CTAs). Once tested, you can determine which ones yield the best results to maximize the effectiveness of future campaigns.
Search Ads Maven Automation Studio provides flexible options for automating many of the tedious tasks and ongoing adjustments ASA marketers often have to perform manually. Steps that can be automated, include: 
Pause poor performing campaigns 

Adjust or move spend between campaigns based off any performance metrics

Automatically adjust min and max bids for keywords

Optimize campaigns to maintain positive ROAS against post-install goal completions
Automation Studio provides peace of mind that your campaigns are functioning and performing optimally at all times of the day. Even when you're offline, automation rules can be at work to make adjustments based on trigger conditions you set up in advance. 
Request a free demo of the platform here. We are happy to help!