Kochava gives Search Ads Maven a new edge in Campaign Optimization
From its start, Search Ads Maven was designed to be a control center that helps you maximize the number of installs you drive with every Apple Search Ads campaign, but is an install a true measure of success? If not, what is? Depending on the app, the answer can vary wildly. Now, with Kochava, a Mobile Measurement Partner (MMP), integrated into your Search Ads Maven account you can pick and choose which post-install events you want to set as a custom goal and even create goals factoring in multiple events. Simply put, an MMP is a third-party analytics partner that can, among other things, measure your campaign performance based on deeper funnel in-app activity.
MMPs mean better measurement
Search Ads Maven is at its core an effective tool that helps you manage and measure all your Apple Search Ads campaigns. The potential impact of that measurement though is only as good as the data that is available. Apple Search Ads data only consists of impressions, taps, search terms, spend, and derivatives from them. All of these are incredibly relevant within the Apple Search Ads space but only give part of the picture to really see where you can effectively spend money to increase your bottom line.
Perfect examples are apps that run off a subscription basis like a streaming service. If we just measured success based on installs we could see two search terms like "TV" and "Streaming" give comparable install rates. Yet, the term "streaming" can not only give installs but could possibly fuel a higher rate of subscriptions, thus telling you that winning that bid means winning more revenue.
How to integrate your MMP with Search Ads Maven
To integrate your MMP, first set up Search Ads Maven as you would any other partner integration then simply go to the integrations tab in your Search Ads Maven account and select Kochava under Mobile Measurement Partners (other MMPs will be available to integrate in the future). Use the API key provided by Kochava and then you can begin to have the information flowing between the systems.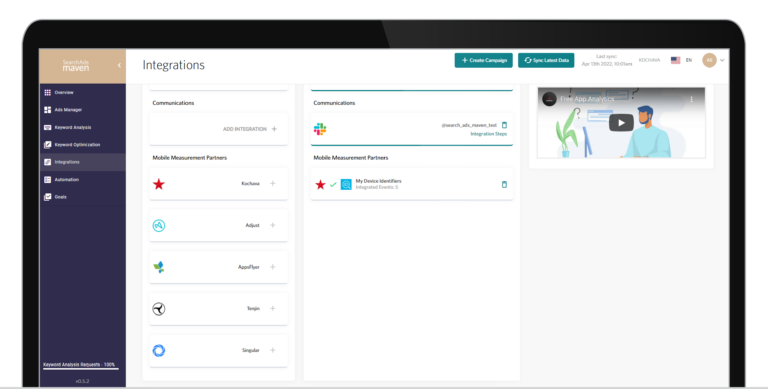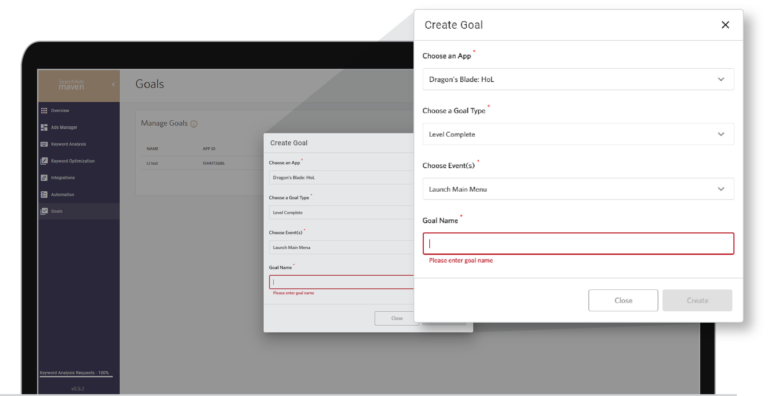 After the integration is complete, you will want to set up the  goals you want to optimize toward in Search Ads Maven. What goals you use will be specific to your key performance indicators (KPIs), the post-install events you are measuring with your MMP, and the goal type. The goals you create can also be multi-event scenarios which, for example, could combine getting to a certain level in a game with using certain in-app items.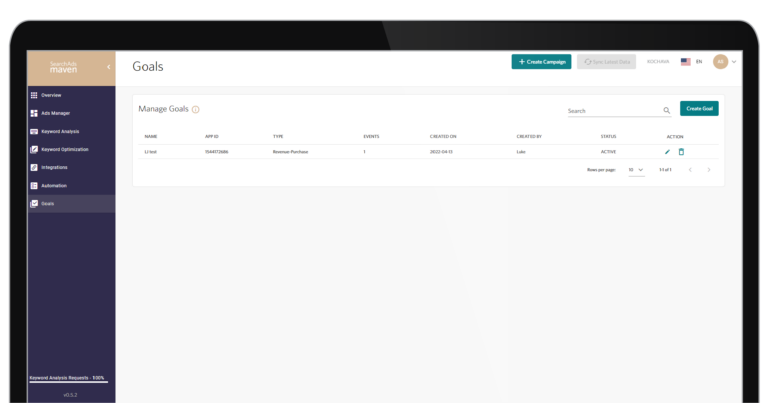 Measure ROAS at any point in the funnel
With these new goals in hand, you can leverage spend in your Apple Search Ads campaigns exactly like you can your other ads that are linked with an MMP. This helps from an apples-to-apples situation so you can spend smarter by targeting behavior which can lead to the best return on investment. Before the MMP integration, you could only optimize based on impression, taps, or installs with Apple Search Ads. Now, so much more.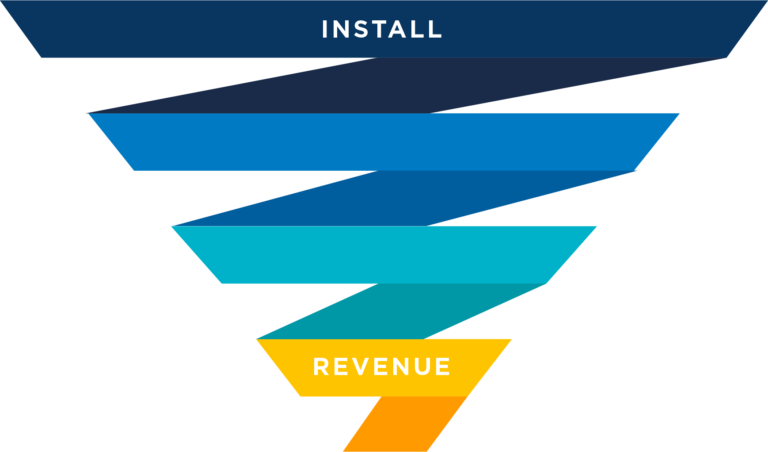 For more information consult this support documentation.
Unleash the true potential of your Campaign Management System for your Apple Search Ads today with Kochava and Search Ads Maven. Trust your expert.