Advertisers using Branch can unlock new potential on Apple Search Ads
Since the beginning of Q3 2022, Apple Search Ads (ASA) now accounts for over 38% of all iOS app installs attributed to some form of paid or owned media. In early 2021, that figure was only 12%. What does this mean? iOS app marketers simply can't afford to take their success on ASA for granted.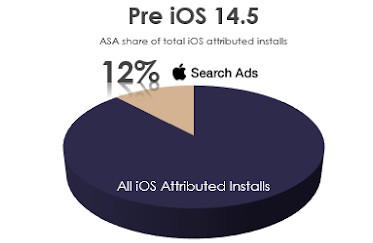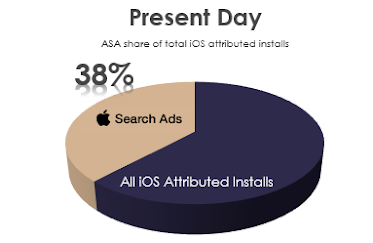 Now, advertisers that utilize Branch as their mobile measurement partner (MMP) can integrate with Search Ads Maven to elevate their strategic approach to success on ASA.

But wait – I'm already running campaigns on ASA
That's perfect. What you may not know is the limitations you're operating under. When advertisers are running campaigns directly on ASA and without a campaign management platform, they have to shoulder the burden of:
Making sure to set up their ASA campaigns correctly

Choosing the right keywords

Piecing together post-install performance by keyword

Managing ongoing, painstaking optimization
Search Ads Maven takes on those burdens for you, so that you can spend your time making every ad dollar count.
We totally get it, and that's why Search Ads Maven was built to be the command and control center for your ASA efforts. Syncing Search Ads Maven to your ASA account only takes a moment. Once the connection is made, all of your ASA data is synced with Search Ads Maven – your campaigns, your keywords, your performance history. You no longer need to login to the ASA dashboard. Everything you do in Search Ads Maven will automatically sync up with ASA.
Connecting your Branch data
Once your ASA account is synced, the next step is setting up MMP integration. As an advertiser using Branch, you can now connect the rich post-install event data you already measure via the Branch software development kit (SDK) with your ASA performance. No separate SDK is needed for Search Ads Maven.
See support documentation for enabling Branch integration in Search Ads Maven. 
NOTE: Advertisers utilizing Kochava as their MMP can also integrate. Additional MMP integrations are coming soon.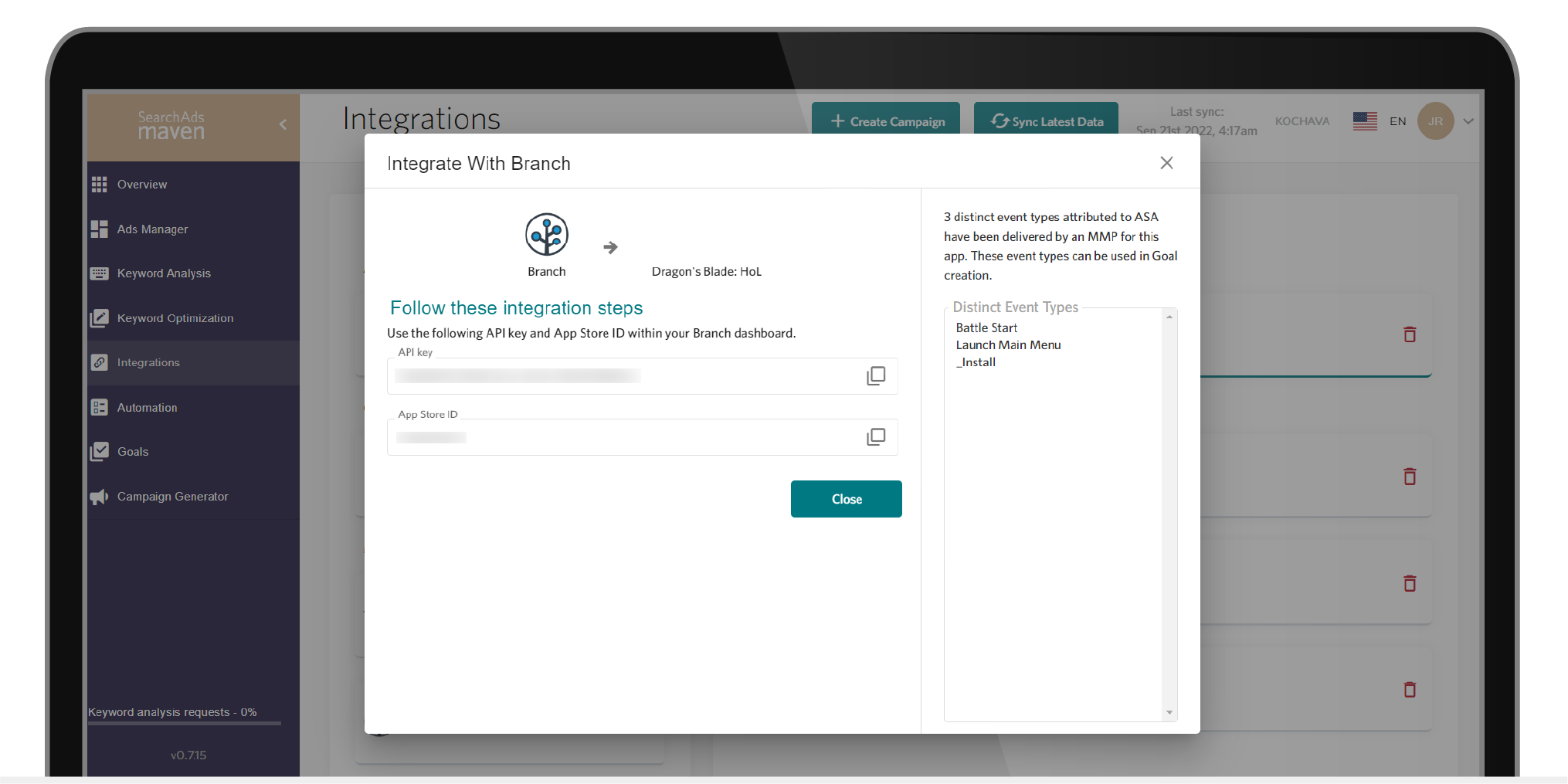 Once the post-install event data from your Branch account is flowing, you can build custom goals based on revenue from events, specific user actions, and engagement. The goals you create will become visible within Search Ads Maven analytics, so that you can assess ASA campaign and keyword performance based on revenue, in-app actions (e.g. purchase, free trial start), and overall engagement. 
Those goals can even be leveraged a step further. Rather than looking at the goal performance metrics and adjusting your campaigns manually, you can use Search Ads Maven's automation rules to make changes automatically based on conditions you set. Think of it as App Event Optimization for ASA.
For example, let's say you're interested in acquiring users that start a free trial. You can create an automation rule that will increase spend and bid amounts on keywords that are delivering good install-to-free-trial conversion rates, and inversely decrease spend on those underperforming keywords, ad groups, and/or campaigns. Now your spend on ASA is being auto-optimized to the key performance indicator you care about most.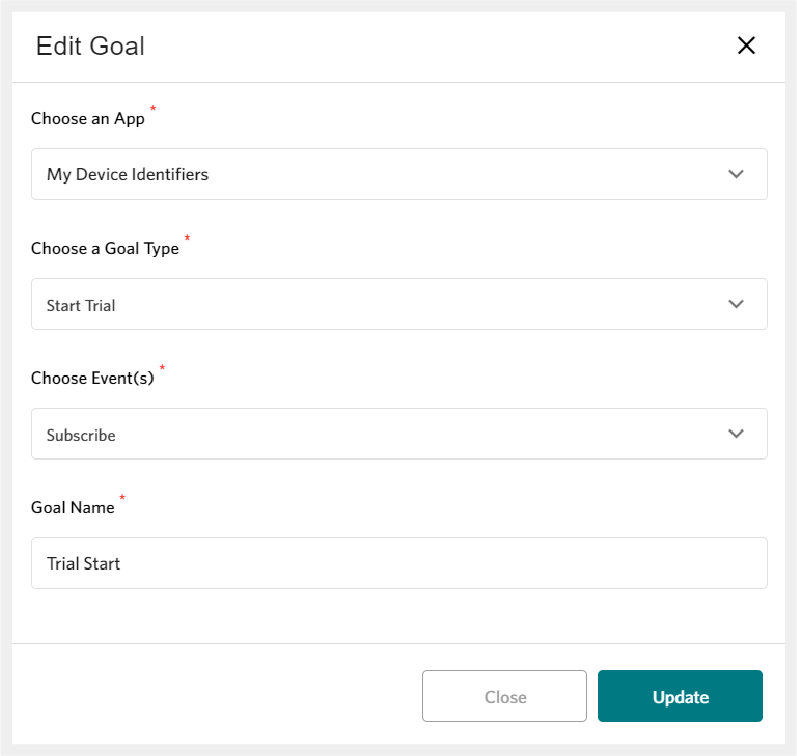 If you're already a Search Ads Maven customer, the Branch integration is available now. For assistance in setting up your integration view this support documentation or contact Support@SearchAdsMaven.com. 
Not a customer yet? Request a demo and try Search Ads Maven at no cost or commitment with a 30-day free trial. Experience the benefits of putting your MMP data to work auto-optimizing your ASA campaigns. You will also have access to other breakthrough features, like our Campaign Generator.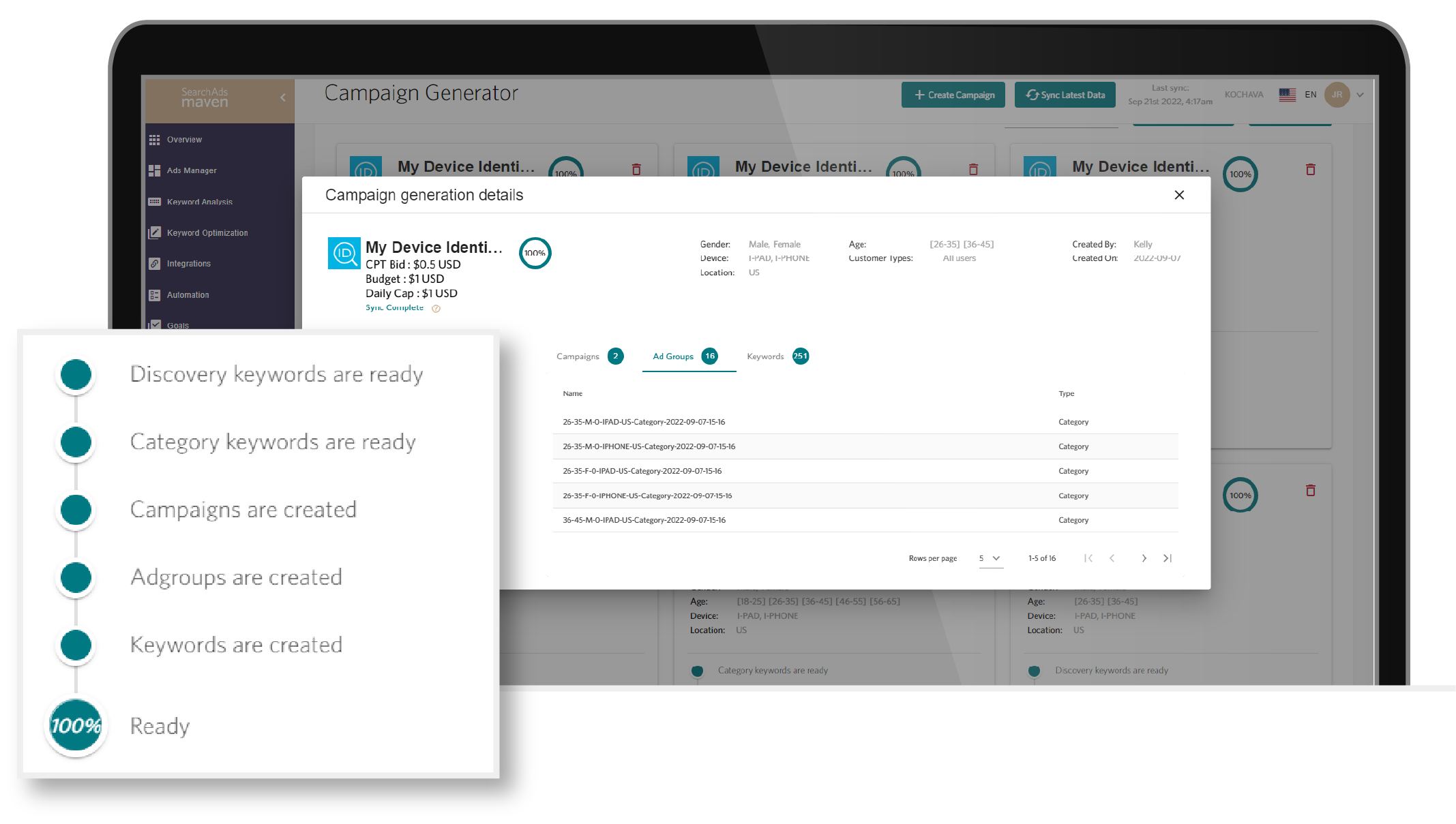 Campaign Generator automates the most painstaking steps necessary when building your ASA campaigns and ad group structure – even making sure the right competitive, category, and discovery keywords are incorporated on your behalf.
Learn more at https://www.searchadsmaven.com/.